Specific Step offers quick, safe, reliable and convenient recharge solution. We provide online recharge for prepaid mobile and DTH service providers as well as bill payment for mobile service providers in India. It is a very easy way to recharge by using only one SIM and only one mobile handset. With Specific Step, mobile recharge option is available 24/7. Currently we provide services to India's top cellular services like Airtel, Reliance, Aircel, Idea, Cellone, Vodafone, Tata Indicom, Uninor, Virgin Mobile, MTS, RIM, Dish TV, Tata Sky, Reliance TV and many more. Along with GSM, our mobile recharge service is also available for leading CDMA prepaid cell phones.
Online recharge API
API means Application Programming Interface. It is a specific step of norms which are understood and engaged but the software which conduct two-way communication. Due to advanced use of technologies, API is widely used in many business transactions. Specific Step offers various types of API mobile recharge packages and our clients consider us the best API recharge solution provider at present. We put all our efforts and use latest technological trends to achieve this.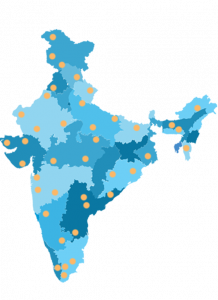 Get an Inquiry for Mobile Recharge Service!
Benefits of mobile recharge API
With API, your recharge system becomes easier and faster
The buyer gets all the service benefits without going through any hassles as API gives benefit of cost sharing to the buyer
You can use system features without creating or producing resources
API makes your business environment smoother and allows your system to explore more services from same resources
It also allows you and provides you flexibility for connecting services to any platform
Mobile recharge API provides great value addition to websites or businesses
How online recharge API works
Online recharge API allows you to get the recharge done in just one click. We will provide you a code which you need to add to your website's code. You will have to place your recharge orders for various operators on an interface page and range from Rs 10 to Rs 5000 will be demonstrated there. The recharge gets processed and the amount gets deducted from your wallet. You can also view your available balance, recharge history, commission earned and the status of recharge on your wallet page.
Loading cash is easy as well as instant and can be done any time with Specific Step. You get best commission rate here and the peace of mind of using a safe and secure service provider. Developers can help make different web pages for different API like travel, weather, money transfer, online recharge, bill payment, DTH recharge, hotel booking, flight ticket booking, movie ticket booking and many more.
We Offer
We provide easy, secure, reliable and quick recharge solution
Recharge can be easily done using one SIM and one mobile handset
We provide 24/7 support for best services at no extra cost for end users
We have strong database through our best services
You do not need any investment for online recharge services
We provide you all types of mobile recharge services throughout India
We offer three types of recharge services. Retailers can use desktop, Android or SMS service to provide recharge for a customer
You do not need any kind of capital investment to start online recharge services
No need to stock hard paper recharge coupons
If you are a mobile recharge service provider under Specific Step, your working capital will be based on your daily transactions.
No need of minimum balance maintenance or deposits
Why Choose Us
Our mobile recharge facility gives the freedom to get your prepaid mobile recharge done from anywhere and anytime
With us you can get the recharge done on the go. No matter whether you are travelling, on a holiday or at work, your recharge will be done as and when you need
We follow a fair pricing system for all clients
Our service is reliable and faster. With B2B retailer wallet you do not even need to enter your card number or bank details.
We follow the new technology B2B recharge portal
You can activate recharge service from your own mobile systems and then recharge for the customer directly
We offer higher commission in lowest investment
We provide you all sim recharge using one platform
We follow a safe and secure system and friendly business support all the time
Enjoy the fastest and safest mobile recharge service by downloading our "my recharge" app.
Our recharge system allows you to extend the lifecycle of your customer base
At Specific Step, we provide unique and reliable recharge service which will help you get established as a financial service provider and keep your customers away from your business rivals. Conceived to deliver a simplified recharge experience online, we have been able to have secured direct relationship with service providers. Hence making the recharge experience reliable, instinctive, secure and seamless for our users.